I was lying in bed last night, feeling forlorn for the days of my youth (ok actually like a year ago) when I could just sit on my butt and play video games for hours on end. It was relaxing, fun and had the narrative elements of a good book. But alas, since I bought my fixer upper, it's been just work work work.

That actually got me to thinking though, what was the correlation between video games and our built environment? Actually what would video games be like if they tried to mimic our cities?

Well, quite frankly, they would suck. I mean, like really suck.

If you go down the list and start looking at some of the most beloved video game franchises, you'll notice that there's a recipe. Good environments.

Assassin's Creed, a historical fiction, is a game that would be crippled without walkable cities. You're a parquoring assassin who jumps from rooftop to rooftop looking for your next target, As you travel the great cities of the world you climb, run and jump, using your environment to your advantage.
Even Grand Theft Auto, a franchise whose concept is entirely auto-centric, has a surprising lack of empty surface parking lots. Yeah, they slammed a highway through the city, but still, there's buildings in almost every square inch of that map. If you don't want to pass empty parcel after empty parcel in a game, why would you in real life?

Speaking of parking… turns out that in simulation games, it's kind of a problem. A few years back the newest installment of the Sim City franchise dropped on the market. The whole point is to build a realistic city, except that turned out to be a bad way to build a game. Here's a quote from the game's lead designer, Stone Librande (what a badass name):

Yes, definitely. I think the biggest one was the parking lots. When I started measuring out our local grocery store, which I don't think of as being that big, I was blown away by how much more space was parking lot rather than actual store. That was kind of a problem, because we were originally just going to model real cities, but we quickly realized there were way too many parking lots in the real world and that our game was going to be really boring if it was proportional in terms of parking lots.
Our friend Jarret Walker already wrote an article on this, so props to him.
Go ahead and start thinking of other games, you'll find the same thing (assuming they apply, I'm not talking about Star Wars here obviously.) All your FPS games like Call of Duty or Battlefield need density to create an interesting environment and a map worth playing. Yes, everyone loves Nuketown, but that's the exception.

And it's not just blanket "density" it's interesting environments, architecture and natural landscapes mixed together, all things that normally would create vibrancy in a city.

If you look at all the detail and care that's put into the "Gears of War" environments, you'll notice that someone really wanted to make a beautiful urban environment to serve as the backdrop for the city. Case in point:


But it's not just built environs either, it's natural too. Red Dead Redemption, arguably one of the greatest games ever made, was hailed for it's massive environment mimicking that of southwest America. It spanned from dense forests to open deserts. The sub-urban landscape that are so ubiquitous today can be a scourge on both natural surroundings and our constructed ones.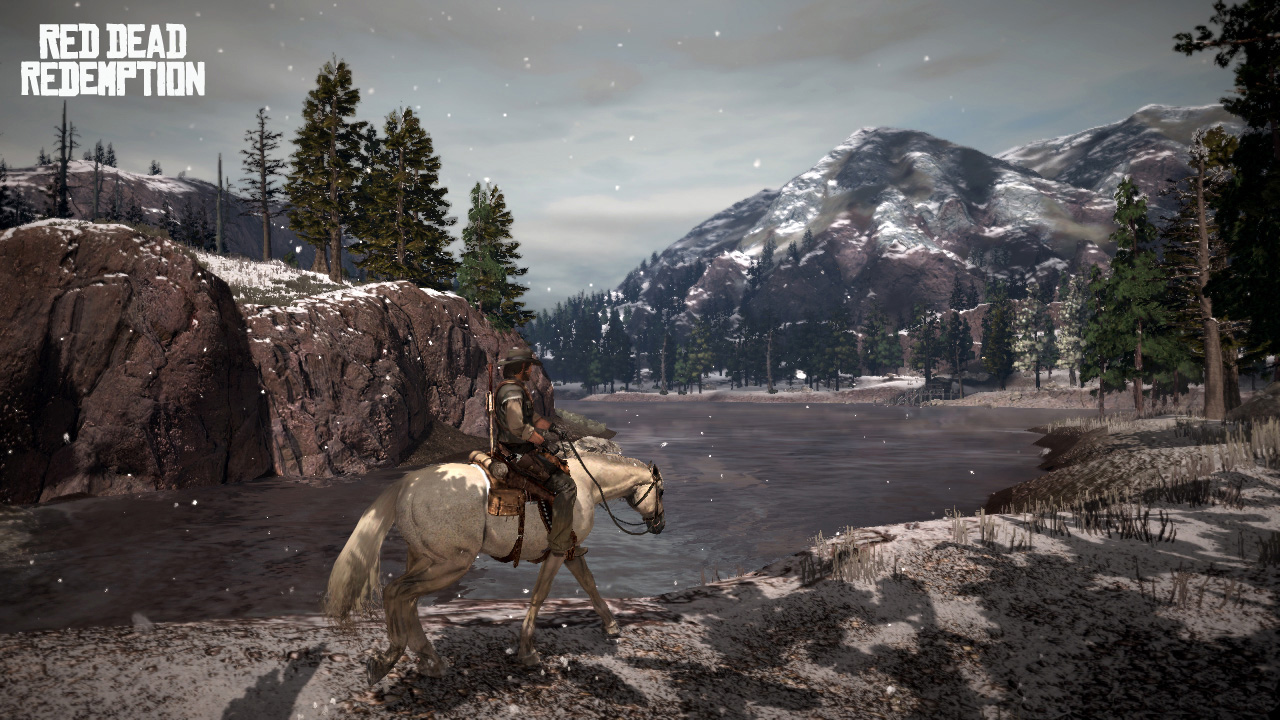 Seriously, the list goes on and on and on. Think of a few off the top of your head and if they didn't come out of the Nintendo world, chances are their set in a cool urban environment or something akin to it.
The point is this, if we built the same bland, boring crap we build in the real world in our video games, the market would react and the game would tank. No one wants to run around in a world covered in spaced out building and desolate parking lots.
The question we need to answer is, if we don't stand for it in the virtual world, why do we in the real world?